Tacoma and Old Man Emu – Like They Were Meant to Be
Toyota Tacoma owners get some amazing parts to choose from when it's time to put their personal stamp on their truck.  This 2017 Tacoma hit the jackpot with Old Man Emu's BP-51 suspension setup (pn OMETAC16BP51B).  This very complete kit gives you a 2″ lift all around, but even more impressive is the ride quality – each shock has adjustable compression and rebound, allowing you to dial in the handling and comfort to your liking.
Old Man Emu's proprietary bypass shock absorbers go even further by varying damping based on the position of the shock, allowing it to adapt to any terrain.  Control is particularly enhanced when off-roading and reaching the upper and lower travel limits of the suspension, as it prevents harsh topping out and bottoming out.  We're not suggesting you jump your truck, but hey, if you have to, you'll sleep and land better with this setup.
These shocks will also impress at your local cars & coffee thanks to their remote reservoirs, giving them a race-ready look, and the hard anodized finish will look great for years.  Sure, looks are only worth so much, but these things look really really good.
We are always impressed with Old Man Emu's quality – they're owned by ARB so we've come to expect nothing but the best from them.  On this particular kit, we love the engineered mounting brackets that make securing the the remote reservoirs a snap.
Turning to power, a cold air intake and cat-back exhaust are great upgrades as they improve the breathing of your engine, in turn enabling your engine to make more power.  Oftentimes factory setups restrict airflow in order to reduce noise and to keep production costs down.  This Tacoma now benefits from upgrades from aFe POWER – we installed their cold air intake (pn 51-76005), intake scoop (pn54-76005-S), and cat-back exhaust with black tips (pn 49-46026-B).
The intake and scoop increase airflow by 39%, with gains of up to 17 horsepower and 19 lb/ft of torque.  The cat-back exhaust adds up to 9 horsepower and 11 lb/ft, and pairs well with the cold air intake.  The exhaust is made from 3″ diameter stainless steel and terminates through a 4.5″ diameter black stainless steel tip.
Next up for this Tacoma are rock sliders, and after that new wheels and tires.  Stay tuned for updates.
We are the area's largest ARB dealer – what do you need?  To start a conversation on upgrades for your truck, please contact us here.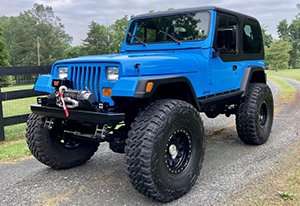 https://threepedals.com/wp-content/uploads/2021/07/1991_jeep_wrangler_cov.jpg
206
300
Josh Korsower
https://threepedals.com/wp-content/uploads/2017/09/three-pedals-logo-2017.svg
Josh Korsower
2021-07-19 13:09:12
2021-07-21 08:21:59
Jeep Wrangler Hemi Five Speed Project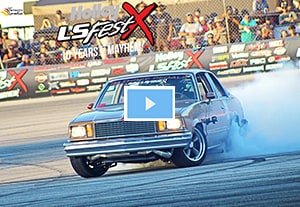 https://threepedals.com/wp-content/uploads/2019/08/Three_Pedals_CC_Malibu_LSFE19_burnout_cov.jpg
207
300
Josh Korsower
https://threepedals.com/wp-content/uploads/2017/09/three-pedals-logo-2017.svg
Josh Korsower
2019-09-23 07:40:37
2019-09-25 19:36:18
LS Fest X Burnout Contest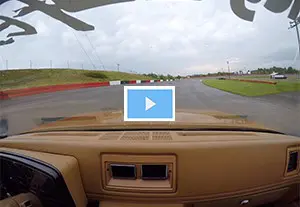 https://threepedals.com/wp-content/uploads/2019/07/CC-Malibu-after-UMI-Tuning-cov.jpg
207
300
Josh Korsower
https://threepedals.com/wp-content/uploads/2017/09/three-pedals-logo-2017.svg
Josh Korsower
2019-08-03 09:49:37
2019-09-21 16:36:26
CC/Malibu Hits the Track After Suspension Tuning by UMI Performance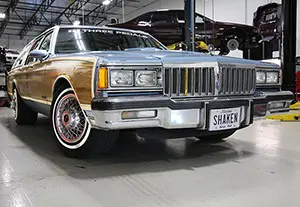 https://threepedals.com/wp-content/uploads/2019/06/Three_Pedals_Shaken_and_Stirred_sale_cover.jpg
207
300
Josh Korsower
https://threepedals.com/wp-content/uploads/2017/09/three-pedals-logo-2017.svg
Josh Korsower
2019-07-15 11:22:37
2021-07-12 19:19:11
Shaken & Stirred is Not For Sale
https://threepedals.com/wp-content/uploads/2019/05/Shaken-ISSCA-2018-small.jpg
208
300
Josh Korsower
https://threepedals.com/wp-content/uploads/2017/09/three-pedals-logo-2017.svg
Josh Korsower
2019-05-27 06:49:52
2019-05-27 19:14:23
7 Person Wagon Autocross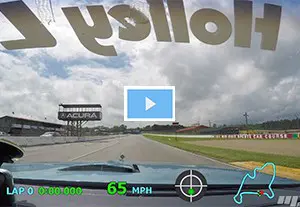 https://threepedals.com/wp-content/uploads/2018/06/ISSCA-mid-ohio-cover-small.jpg
207
300
Josh Korsower
https://threepedals.com/wp-content/uploads/2017/09/three-pedals-logo-2017.svg
Josh Korsower
2019-05-27 04:36:52
2019-05-27 19:08:57
Shaken Hits Mid Ohio Sports Car Course
Interesting links
Here are some interesting links for you! Enjoy your stay :)