3″ Stainless Steel Custom Exhaust
Take a listen as our 1989 Pontiac Safari station wagon, Shaken & Stirred, belts out some power through our in-house built stainless steel exhaust system. Starting with Kooks 1 7/8″ long tube stainless steel headers, we used Vibrant V-band clamps, 304 stainless steel 3″ tubing, and Vibrant mufflers to build a custom exhaust with great ground clearance. Each joint is 100% TIG welded by us in our fabrication shop.
We love making custom exhausts, contact us or stop by in person to tell us what we can build for you.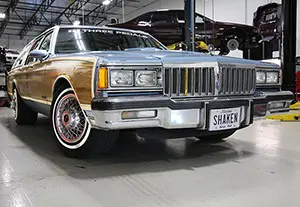 https://threepedals.com/wp-content/uploads/2019/06/Three_Pedals_Shaken_and_Stirred_sale_cover.jpg
207
300
Josh Korsower
https://threepedals.com/wp-content/uploads/2017/09/three-pedals-logo-2017.svg
Josh Korsower
2019-07-15 11:22:37
2021-07-12 19:19:11
Shaken & Stirred is Not For Sale
https://threepedals.com/wp-content/uploads/2019/05/Shaken_trolls_370Z_OUSCI_cover.png
207
300
Josh Korsower
https://threepedals.com/wp-content/uploads/2017/09/three-pedals-logo-2017.svg
Josh Korsower
2019-07-14 12:46:52
2019-07-14 21:51:47
Shaken Trolls 370Z at OUSCI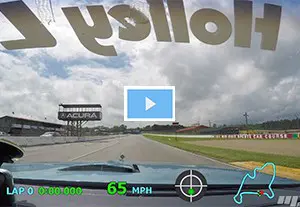 https://threepedals.com/wp-content/uploads/2018/06/ISSCA-mid-ohio-cover-small.jpg
207
300
Josh Korsower
https://threepedals.com/wp-content/uploads/2017/09/three-pedals-logo-2017.svg
Josh Korsower
2019-05-27 04:36:52
2019-05-27 19:08:57
Shaken Hits Mid Ohio Sports Car Course
https://threepedals.com/wp-content/uploads/2018/05/Three_Pedals_Shaken_and_Stirred_Speedhut_cov-1.jpg
206
300
Josh Korsower
https://threepedals.com/wp-content/uploads/2017/09/three-pedals-logo-2017.svg
Josh Korsower
2018-06-13 11:36:52
2019-07-19 15:15:08
Speedhut Custom Gauges
https://threepedals.com/wp-content/uploads/2018/05/Three_Pedals_Shaken_and_Stirred_GM-EFI_cov.jpg
207
300
Josh Korsower
https://threepedals.com/wp-content/uploads/2017/09/three-pedals-logo-2017.svg
Josh Korsower
2018-05-31 06:24:52
2019-07-19 15:16:23
GM EFI Magazine
https://threepedals.com/wp-content/uploads/2018/05/Three_Pedals_Shaken_and_Stirred_Slowmo_Burnout_cover.png
207
300
Josh Korsower
https://threepedals.com/wp-content/uploads/2017/09/three-pedals-logo-2017.svg
Josh Korsower
2018-05-31 06:24:52
2018-05-31 08:28:33
Slow-Mo Burn-Mo
Interesting links
Here are some interesting links for you! Enjoy your stay :)