Shaken
&

Stirred, for real this time
Despite the fact that our 1989 Pontiac Safari station wagon, Shaken & Stirred, hadn't yet been driven with its new drivetrain, we just had to go a little farther.  Over the winter we decided to rebuild the LS3 for Shaken & Stirred, beefing it up in critical areas in advance of hitting the race track.  Things dragged on a bit and before we knew it, LS Fest West 2017 was fast approaching on May 5th.  Three Pedals sponsors the Rumble drag class at both LS Fest and LS Fest West, and Shaken & Stirred was supposed to make its driving debut, finally, at LS Fest West.
At around 2AM on May 2nd, Shaken & Stirred finally drove under her own power, completing a half mile test around the block before pulling into the trailer for a 35 hour ride to Las Vegas.  The short video below shows the start of that half mile test drive as Shaken & Stirred pulls out of our shop.
In Las Vegas we put about 10 more miles on the wagon and we couldn't stop laughing.  In hindsight we now know we were only making about 460 HP vs. the expected 540 HP, but it turns out that 460 is pretty fun.  Then we hit the track, which you can read about here.
As far as what's new on the wagon, in addition to the newly rebuilt engine, our sponsor Hays supplied one of their new Dragon Claw twin disc clutches, and our sponsor Deluxe Wheels provided the bestest ever wheels for our wagon, the super stealthy 20" aluminum wheels that take 15" hubcaps.  Did someone say "sleeper"?
Oh, and perhaps most interesting, Shaken & Stirred is running our prototype clutch and brake pedal assembly for the '78-'88 GM A/G-Body.  As it turns out, the brake pedal in the '77 – '90 GM B-Body, such as our wagon, is just about the same as the brake pedal found in the Car Craft Magazine '78 Chevy Malibu.  So, Shaken & Stirred is actually an R&D vehicle for our all new A/G-Body pedals.  Did someone say "confusing"?
Don't worry, we make it simple with our comprehensive conversion kits, removing all the guesswork with our engineered solutions.  Visit our product page for more details on which applications our new pedals work with.
Getting back to our build, here are the highlights.  Sign up to our email list to be kept up to date as we publish photos and videos on each of the items below.
6.2 liter (376 ci) LS3 rebuilt by Three Pedals, with an estimated 540 HP, featuring a Mast Motorsports M90 ECU, wiring harness, and "SS" camshaft
Tremec T56 Magnum 6 speed manual "close ratio" transmission
Deluxe Wheels 20" wheels that look like 15" steelies and 20" Michelin Pilot Super Sport tires
Hays Dragon Claw twin disc clutch, good for 1,150 HP
Inland Empire Driveline Services 3.5″ diameter aluminum driveshaft
Speedhut gauges with Three Pedals custom gauge faces and layout
Kwik Performance engine accessory brackets
Three Pedals custom 3″ stainless steel dual exhaust, with Kooks 1 7/8″ primary long tube stainless steel headers, Vibrant Performance mufflers and v-band clamps
Three Pedals C.O.P. suspension.  C.O.P. as in Coil Over Package.
Corvette disc brakes all around
4.10:1 rear gears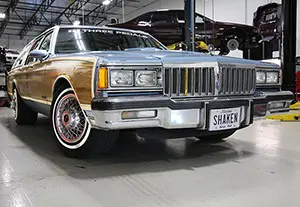 https://threepedals.com/wp-content/uploads/2019/06/Three_Pedals_Shaken_and_Stirred_sale_cover.jpg
207
300
Josh Korsower
https://threepedals.com/wp-content/uploads/2017/09/three-pedals-logo-2017.svg
Josh Korsower
2019-07-15 11:22:37
2021-07-12 19:19:11
Shaken & Stirred is Not For Sale
https://threepedals.com/wp-content/uploads/2019/05/Shaken_trolls_370Z_OUSCI_cover.png
207
300
Josh Korsower
https://threepedals.com/wp-content/uploads/2017/09/three-pedals-logo-2017.svg
Josh Korsower
2019-07-14 12:46:52
2019-07-14 21:51:47
Shaken Trolls 370Z at OUSCI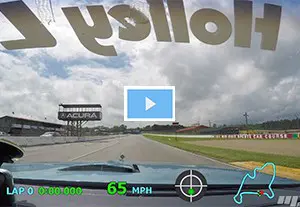 https://threepedals.com/wp-content/uploads/2018/06/ISSCA-mid-ohio-cover-small.jpg
207
300
Josh Korsower
https://threepedals.com/wp-content/uploads/2017/09/three-pedals-logo-2017.svg
Josh Korsower
2019-05-27 04:36:52
2019-05-27 19:08:57
Shaken Hits Mid Ohio Sports Car Course
https://threepedals.com/wp-content/uploads/2018/05/Three_Pedals_Shaken_and_Stirred_Speedhut_cov-1.jpg
206
300
Josh Korsower
https://threepedals.com/wp-content/uploads/2017/09/three-pedals-logo-2017.svg
Josh Korsower
2018-06-13 11:36:52
2019-07-19 15:15:08
Speedhut Custom Gauges
https://threepedals.com/wp-content/uploads/2018/05/Three_Pedals_Shaken_and_Stirred_GM-EFI_cov.jpg
207
300
Josh Korsower
https://threepedals.com/wp-content/uploads/2017/09/three-pedals-logo-2017.svg
Josh Korsower
2018-05-31 06:24:52
2019-07-19 15:16:23
GM EFI Magazine
https://threepedals.com/wp-content/uploads/2018/05/Three_Pedals_Shaken_and_Stirred_Slowmo_Burnout_cover.png
207
300
Josh Korsower
https://threepedals.com/wp-content/uploads/2017/09/three-pedals-logo-2017.svg
Josh Korsower
2018-05-31 06:24:52
2018-05-31 08:28:33
Slow-Mo Burn-Mo
Interesting links
Here are some interesting links for you! Enjoy your stay :)