3S Challenge at LS Fest West
At LS Fest West 2017, held at Las Vegas Motor Speedway, we got to take Shaken & Stirred on the track quite a bit.  In this video we hit the 3S Challenge, which tests your car control – speed, steer, and stop. We only got a few runs in so we didn't perfect it, but we sure had fun.
Speed: accelerate in a straight line
Steer: make a U-turn and accelerate through a slight turn
Stop: stop in the box, not on the cones
Repeat on a mirror image of the course, so you do back-to-back runs on left and right U-turn courses.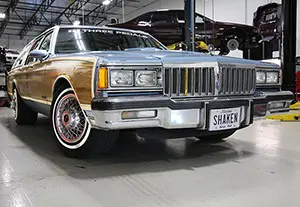 https://threepedals.com/wp-content/uploads/2019/06/Three_Pedals_Shaken_and_Stirred_sale_cover.jpg
207
300
Josh Korsower
https://threepedals.com/wp-content/uploads/2017/09/three-pedals-logo-2017.svg
Josh Korsower
2019-07-15 11:22:37
2021-07-12 19:19:11
Shaken & Stirred is Not For Sale
https://threepedals.com/wp-content/uploads/2019/05/Shaken_trolls_370Z_OUSCI_cover.png
207
300
Josh Korsower
https://threepedals.com/wp-content/uploads/2017/09/three-pedals-logo-2017.svg
Josh Korsower
2019-07-14 12:46:52
2019-07-14 21:51:47
Shaken Trolls 370Z at OUSCI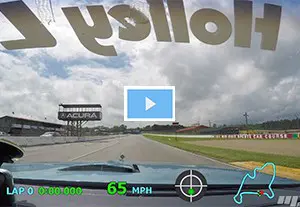 https://threepedals.com/wp-content/uploads/2018/06/ISSCA-mid-ohio-cover-small.jpg
207
300
Josh Korsower
https://threepedals.com/wp-content/uploads/2017/09/three-pedals-logo-2017.svg
Josh Korsower
2019-05-27 04:36:52
2019-05-27 19:08:57
Shaken Hits Mid Ohio Sports Car Course
https://threepedals.com/wp-content/uploads/2018/05/Three_Pedals_Shaken_and_Stirred_Speedhut_cov-1.jpg
206
300
Josh Korsower
https://threepedals.com/wp-content/uploads/2017/09/three-pedals-logo-2017.svg
Josh Korsower
2018-06-13 11:36:52
2019-07-19 15:15:08
Speedhut Custom Gauges
https://threepedals.com/wp-content/uploads/2018/05/Three_Pedals_Shaken_and_Stirred_GM-EFI_cov.jpg
207
300
Josh Korsower
https://threepedals.com/wp-content/uploads/2017/09/three-pedals-logo-2017.svg
Josh Korsower
2018-05-31 06:24:52
2019-07-19 15:16:23
GM EFI Magazine
https://threepedals.com/wp-content/uploads/2018/05/Three_Pedals_Shaken_and_Stirred_Slowmo_Burnout_cover.png
207
300
Josh Korsower
https://threepedals.com/wp-content/uploads/2017/09/three-pedals-logo-2017.svg
Josh Korsower
2018-05-31 06:24:52
2018-05-31 08:28:33
Slow-Mo Burn-Mo
Interesting links
Here are some interesting links for you! Enjoy your stay :)