2017 Holley LS Fest Burnout Challenge Champion
We absolutely smoked the field at Holley LS Fest East 2017, winning the inaugural burnout challenge in Shaken & Stirred style.  The crowd loved it, and the announcer loved our little smoke show!
And yes, that is our exhaust glowing orange underneath.  And yes, those are sparks flying off the exposed steel belts of the rear tire.
Thank you to Holley and Hoonigan for sponsoring the event, and thank you to Ty @ Ty Cobb Photography for the awesome photograph above.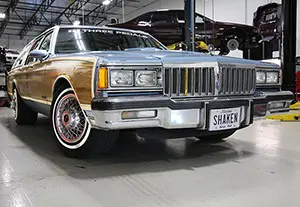 https://threepedals.com/wp-content/uploads/2019/06/Three_Pedals_Shaken_and_Stirred_sale_cover.jpg
207
300
Josh Korsower
https://threepedals.com/wp-content/uploads/2017/09/three-pedals-logo-2017.svg
Josh Korsower
2019-07-15 11:22:37
2021-07-12 19:19:11
Shaken & Stirred is Not For Sale
https://threepedals.com/wp-content/uploads/2019/05/Shaken_trolls_370Z_OUSCI_cover.png
207
300
Josh Korsower
https://threepedals.com/wp-content/uploads/2017/09/three-pedals-logo-2017.svg
Josh Korsower
2019-07-14 12:46:52
2019-07-14 21:51:47
Shaken Trolls 370Z at OUSCI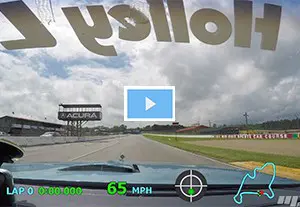 https://threepedals.com/wp-content/uploads/2018/06/ISSCA-mid-ohio-cover-small.jpg
207
300
Josh Korsower
https://threepedals.com/wp-content/uploads/2017/09/three-pedals-logo-2017.svg
Josh Korsower
2019-05-27 04:36:52
2019-05-27 19:08:57
Shaken Hits Mid Ohio Sports Car Course
https://threepedals.com/wp-content/uploads/2018/05/Three_Pedals_Shaken_and_Stirred_Speedhut_cov-1.jpg
206
300
Josh Korsower
https://threepedals.com/wp-content/uploads/2017/09/three-pedals-logo-2017.svg
Josh Korsower
2018-06-13 11:36:52
2019-07-19 15:15:08
Speedhut Custom Gauges
https://threepedals.com/wp-content/uploads/2018/05/Three_Pedals_Shaken_and_Stirred_Holley_cov.jpg
207
300
Josh Korsower
https://threepedals.com/wp-content/uploads/2017/09/three-pedals-logo-2017.svg
Josh Korsower
2018-05-31 06:24:52
2019-07-19 15:15:40
Holley Performance
https://threepedals.com/wp-content/uploads/2018/05/Three_Pedals_Shaken_and_Stirred_GM-EFI_cov.jpg
207
300
Josh Korsower
https://threepedals.com/wp-content/uploads/2017/09/three-pedals-logo-2017.svg
Josh Korsower
2018-05-31 06:24:52
2019-07-19 15:16:23
GM EFI Magazine
Interesting links
Here are some interesting links for you! Enjoy your stay :)